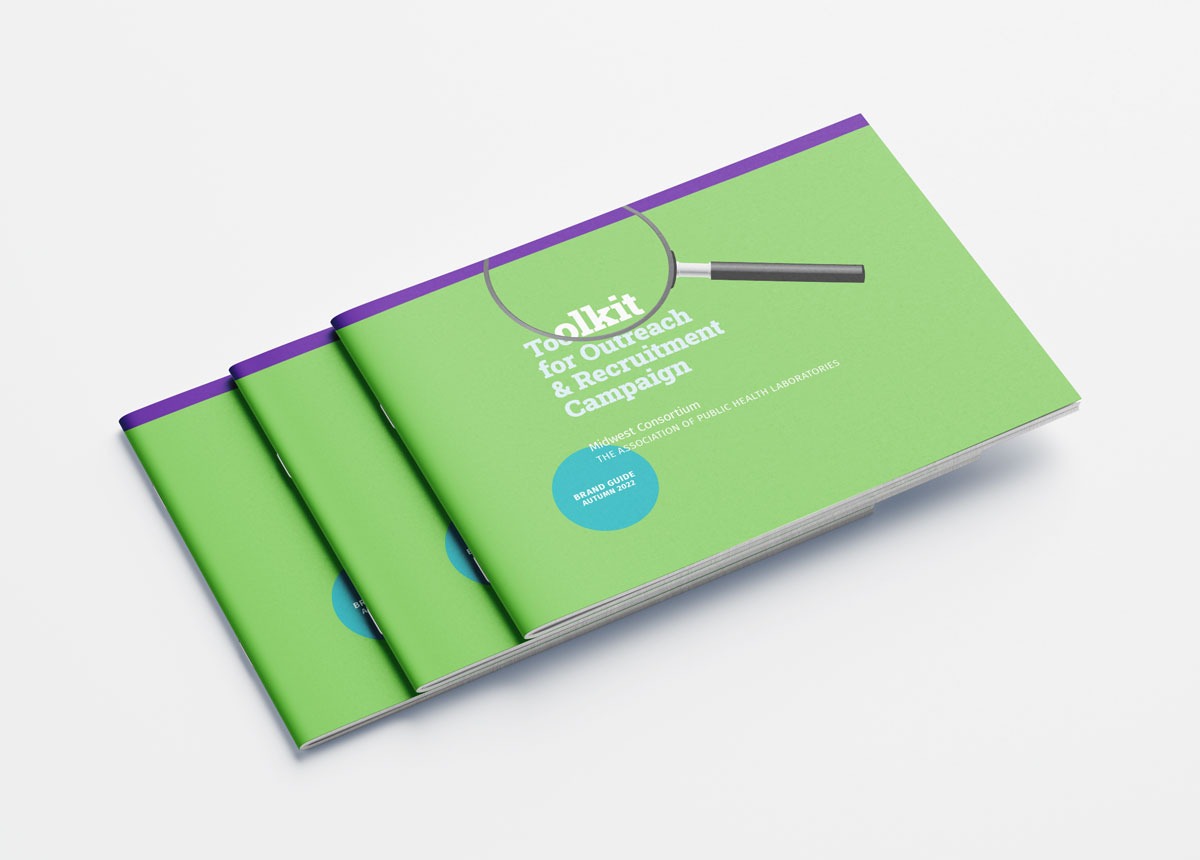 Midwest Consortium Outreach & Recruitment Toolkit
The Midwest Consortium, part of The Association of Public Health Laboratories (APHL), came to us with a communication challenge. These highly specialized governmental health laboratories protect our lives daily, but most of us are unaware they exist. The Midwest Consortium needed outreach for recruitment to this respected field.
Every job needs a good set of tools to accomplish the task at hand. We worked with our strategic partners, Therese Brimmer and Denise Slattery, to develop a complete turn-key solution that would work for any of the branches within the Midwest Consortium. This solution included branding, messaging, a style guide, and templates for social media, brochures, press releases and more.